When you are in the market for a used car, it is important that you know and understand the basic structure of a used car dealership. This will give you a heads up on what to expect once you're there and an idea on how they will accommodate you on your visit. Here I will enumerate the basic structure of a used car dealership and how they function. It will help out in your preparation so you'll have the confidence in implementing your car buying strategy.
The Sales Force
They are the front liners. They would assist you and facilitate the car sale. They will hand you the buyer's guide for the car that you will be interested in. They'll go over it with you and make sure that all your questions are answered. Keep in mind that they are there to make sure that your time spent was worth it. So better use it to your advantage. Make sure that you have all the time that you need for inspection, do not be pressured. Ask as many questions as you can and do not hesitate to haggle.
The Management

This team is composed of the head of each department. Most probably you will have a brief moment with one of them while inspecting a car. They are likely to approach you and the associate to check on the progress of the sale or to simply give you a warm welcome. You will see them on their designated area working with their team. They are there to coach, mentor and train their members.They make sure that they are motivated and equipped to take on their assigned tasks. They also make sure that business strategies are wisely implemented. Above all, they make sure that the firm's operation is flowing accordingly.
The Accounting Department
This department is responsible for recording and tracking sales, services and repair bills and all warranty claims. The people behind this department are the machinery behind the sales team. They determine the amount of discount and price to be attached to each vehicle model. They work in very close coordination with all the other departments in the dealership.
The Service Department
When the car that you bought fails to operate properly while under warranty, the dealership is under obligation to offer a refund or servicing. Most used car dealerships have an in house servicing department that is responsible for all repairs and maintenance of vehicles. The guys and gals in this department have a sixth sense that can diagnose a car by listening to the roar of the engine.
Finance and Insurance department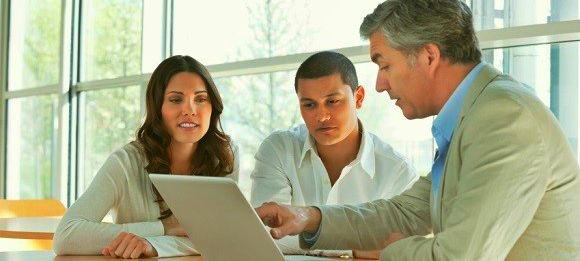 After you confirm your intention to purchase a vehicle, the sales person will take you to the F&I team. It is then the mandate of this department to figure out which loan or payment module best suit you. I will encourage you to go through this carefully to make sure that terms that you will get is within your range. Analyze your monthly expenditures and be as honest as you can when disclosing other financial commitments so that you will be able to get the payment scheme that will work out well for you. Most of the cars bought in the US are financed. Financing can come in a number of ways, one of which is loans. Loans are a preference of most new car owners because of their easy repayment, the department responsible for marketing car loans is the finance and insurance department (F&I). Used car dealerships work in close coordination with banks, this ensures that they get lease or loan financing at lower rates. A dealership may get the financing from a partner bank at about 6% they would then offer the car buyer the same car financing at 8%, they will have a profit of 2% on the loan.
There are good dealers and bad dealers out there, so you should be careful when buying a car to ensure the overall package you are getting is fair for you.